Manual 96 channel pipette from Mettler Toledo.
---
PRESENTATION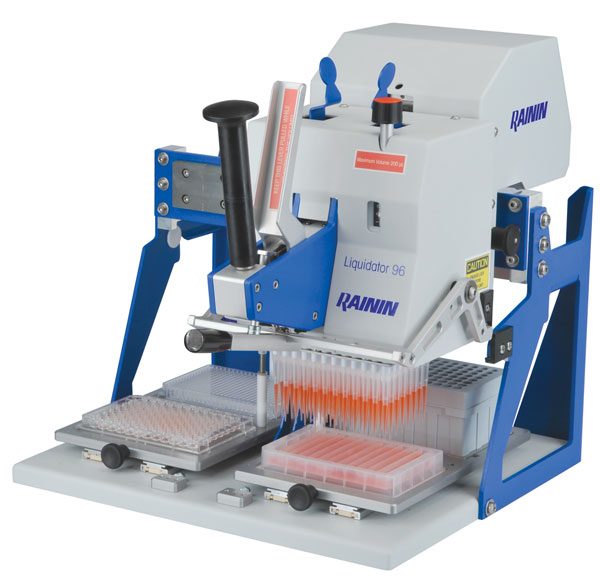 The Liquidator 96 is a manual pipette which allows simultaneous pipetting of 96 wells. It is compatible with 96 or 384 well plates. Within the microscopy facility it is used in high throughput applications involving immunifluorescence staining or other protocols involving reagent dispensing, plate washing or multiplexed sample preparation. More info
---
---
 Pipetting range: 2-200 μl
Plates: Compatible with 96 & 384 well plate of all well depths: standard, low volume and deep well
Tips: Rainin brand only. Ordering information
Inquire Hugo Botelho on the consummable availability.
---
---
BioISI members: Free
Non-BioISI members: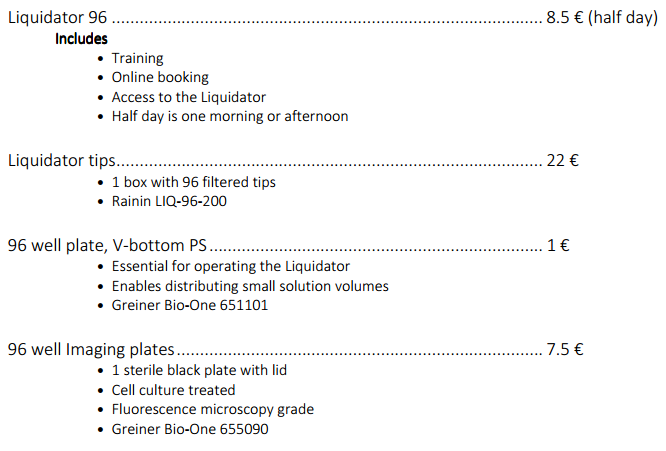 ---
EQUIPMENT RESPONSIBLE
BioISI
hmbotelho@fc.ul.pt
Room 8.1.76
Ext: 28176